Lynda Mann is the Co-Founder and President of the Board of The YouthQuest Foundation, an IRS-approved 501(c)(3) organization headquartered in Chantilly, VA.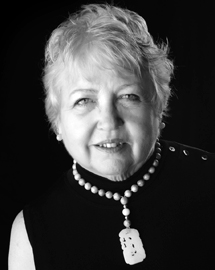 Lynda has a long-term vision for YouthQuest to provide life-changing opportunities for at-risk youth, particularly high school dropouts. The Foundation promotes academic and vocational development, along with the teaching of fundamental life skills to help these young people fulfill their potential as productive citizens. Most recently, she has led YouthQuest's 3D ThinkLink Initiative, which uses 3D design and printing classes to teach critical thinking and problem-solving skills.
In 2012, Lynda received the Lifetime Achievement Heroines award in recognition of her outstanding commitment to community service at the 12th Annual Heroines in Technology Awards Gala, sponsored by the Armed Forces Communications and Electronics Association and the March of Dimes.
She served two terms as president of the Commission for Women in the City of Fairfax, where she worked to fight human trafficking by increasing awareness among first responders and was instrumental in providing training for women entrepreneurs seeking to start businesses.
Lynda served in the U.S. Army for 26 years as an organization development consultant and a senior acquisition official. She has successfully launched three consulting firms.
Lynda holds a bachelor's degree in Occupational Education, a master's degree in Sociology, and is ABD on her PhD in Curriculum and Instruction. She is married to Bill Hall, and has two stepsons, Douglas and Donald, and two grandchildren. Lynda also is a published writer, an avid golfer and a passionate scuba diver.
Allen O. Cage, Jr. is President and Chief Executive Officer of AOC Solutions, Inc. AOC provides best-in-class commercial payment solutions, financial management and accounting related products and services, and contact center opera­tions services to government and corporate clients.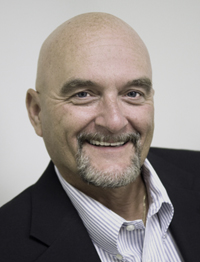 To complement AOC's purchase, fleet, and travel payment technology and implementation, software solutions, and process re-engineering, he formed two autonomous businesses that collaborate when appropriate to provide comprehensive solutions to clients. 3Delta Systems offer merchants a variety of fully hosted Internet-based payment systems and services to assist organizations with their purchase program needs. FEDAC Processing, one of the 100 largest card acquirers in the country by transaction volume, offers program-managed vendor enrollment and payment processing solutions to government agencies, accounts payable clients, and banking partners.
Allen gives back to his community through The YouthQuest Foundation, the non-profit he co-founded to provide at-risk teenagers with scholarships that open doors to quality education. He is the vice president of the Foundation's board.
Prior to founding AOC, Allen served honorably in the U.S. Army for 24 years where his contributions ranged from flying the Cobra gunship to managing government procurement and purchase card programs. He earned his bachelor's degree in geology from the West Virginia University and his master's degree in contract and acquisition management from the Florida Institute of Technology.