Statistics show the outlook for teenagers who quit school is bleak. The YouthQuest Foundation works to help dropouts break the cycle of failure and get back on the path to productive citizenship by providing academic and vocational development, infrastructure support and life-enriching activities for America's at-risk youth.
Every 8 seconds during the school year, a public high school student drops out.*
More than 1 million teens quit school every year. In public schools, per-student spending has doubled since the 1970s, yet the dropout rate has remained around 30%. Among African-Americans and Hispanics, it is closer to 50%.
Every 32 seconds, a child is born into poverty.*
Dropouts beget dropouts and poverty feeds this cycle. The poorest teens are six times more likely to quit high school than the richest ones. Children whose parents quit school are at much greater risk than others of becoming dropouts themselves.
Every 3 minutes, a child is arrested for a drug offense.  Every 7 minutes, a child is arrested for a violent crime.*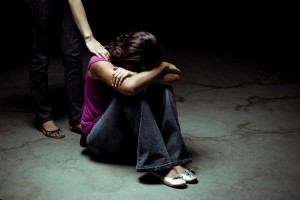 Every time a teen drops out, we all pay the price. Dropouts drain public resources because they are much more likely than high school graduates to be unemployed, need government aid, abuse alcohol and drugs and be arrested. At least two-thirds of dropouts spend time in jail. On average, dropouts earn about half as much as graduates, so they contribute less to the economy.
A 2006 study by the Bill and Melinda Gates Foundation found that most dropouts believe they could have graduated from school under different social or economic circumstances. YouthQuest seeks to create the circumstances these teens need to succeed in a world where demand is growing for workers trained in the skilled trades.
For example, studies predict nearly 80% of future jobs will require science, technology, engineering and math (STEM) knowledge. Yet most at-risk youth find it difficult to imagine themselves in STEM-related careers due to the lack of role models in their communities, according to the California STEM Learning Network.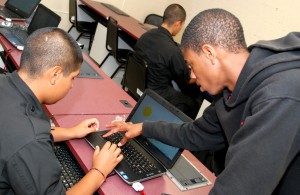 In response, YouthQuest has launched the 3D ThinkLink Initiative, a unique project uses 3D printing to teach critical thinking and problem-solving skills to students who once gave up on school.
Our goals are to prepare teens for entry-level jobs in the skilled trades, and to instill the life skills and work habits that will help them advance to leadership positions.
We all benefit when dropouts turn their lives around. As they become more self-reliant, these young people have less need for community services, so the burden on taxpayers is lighter. Businesses are able to innovate and grow when they can hire workers who have the latest skills required in their fields. Through mentorship, at-risk youth develop healthy relationships with respected adults in their community and industry.
YouthQuest believes it is our responsibility, individually and as a society, to see that every American child has the opportunity to reach his or her potential.
If you would like to support our mission, please CLICK HERE to make a donation or contact us at info@youthquestfoundation.org or (703) 234-4633.
*– Children's Defense Fund, 2013